Welcome to Issue 24 of Popular Crypto, a newsletter about the mainstream products and services taking crypto to the masses.
In this issue:
Dapper lets users snap selfies with CryptoKitties
The first Handshake website goes live
TokenSets decentralizes fund management
Brave fights online "fingerprinting"
We also cover HTC's EXODUS 5G Hub, an all-in-one 5G router and Bitcoin (BTC) full node.
All that and more in this week's issue. But first, here's some…
🚀 Updates From Nomics
#1. Meet Daily Wisdom, Our New Podcast Series: We've officially launched Daily Wisdom, a new podcast series featuring short, to-the-point clips from our full-length Flippening episodes. This week, we covered crypto's first fund-of-funds with Rick Marini of Protocol Ventures, Bitcoin-backed lending with Dhruv Bansal of Unchained Capital, and stablecoins with Stephen McKeon of the Lundquist School of Business and Collaborative Fund.

If you already subscribe to Flippening, Daily Wisdom should be in your podcast feed. If you're not a subscriber, hop over to iTunes, Stitcher, or wherever you listen to podcasts and subscribe today.
#2. 📣 We Want Your Comments: We've added a new Comments section to our asset, exchange, and trading pair pages. In all cases, the section is located on the Overview tab, so there's no need to click around. Just scroll down and share your thoughts on cryptoasset project developments, market moves, or where you think the market might be headed. For an example, see the Comments section on our Ethereum / ETH price page.
#3. Nomics Adds 17 More Crypto Exchanges: This week, we added 17 exchanges to our website and market data API. Bitsdaq, CITEX, and CoinMetro were added with "C" Transparency Ratings for providing recent candle data. Bithumb SG, Cashierest, Coinzo, BITStorage, Bitci, Braziliex, AirSwap, Allbit, Birake, AEX, Coinone, Coinfloor, BTCNEXT, and CoinHe were added with "D" ratings for offering low-granularity, non-historical ticker information.

For more on our rating system, check out the following essay.
#4. Economics of Proof-of-Work Mining: Flippening episode #71, Economics of Proof-of-Work Mining, is live on our blog. This time, we're joined by Hasu, an independent cryptocurrency researcher who writes for Uncommon Core and Deribit Insights. We discuss Proof-of-Work, Nakamoto Consensus, and how game theory explains the incentives that secure Bitcoin.
And now, let's see what the cryptocurrency world has brought us this week.
Clay Collins
Nomics Co-Founder
🙏 Thanks To Our Sponsors: CryptoTrader.Tax & Nexo
🏇 This Week's List
#1. Dapper Lets Users Snap Selfies With CryptoKitties
Smart contract wallet creator Dapper has released Dapper Lens, a feature that lets users snap and share photos with collectibles like CryptoKitties.
The wallet's intuitive interface makes it easy to browse and trade CryptoKitties, Cheeze Wizards and other non-fungible tokens or NFTs. Now you can strike a pose with any NFT in your wallet and send it to your friends.
---
#2. The First Handshake Website Goes Live
Days after Namebase concluded the initial auctions for Handshake top-level domains, the world's first Handshake website is already up and running. The lucky winner of rough/ (secured for just 5 HNS) is using the TLD to broadcast an important message to all who believe in decentralized domain ownership: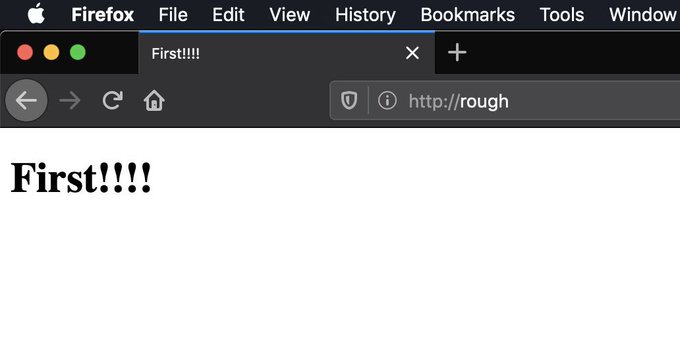 For instructions on how to resolve the site in your browser, see this helpful guide.
---
#3. TokenSets Decentralizes Fund Management
Since its January launch, TokenSets Social Trading has made a strong case for decentralized fund management. The results speak for themselves:
Every time a trader enters or exits a position, the transaction is recorded on Ethereum. Follower portfolios are then rebalanced – all for a fraction of the fees charged by professional fund managers. TokenSets traders can take up to 5%, but most keep their prices much lower.
And while Social Trading has an impressive track record, Robo sets have also performed well. See the ETH 20 Day MA Crossover Yield Set, which automatically rebalances whenever ETH crosses the 20-day simple moving average. It's up more than 20% this month.
---
#4. Brave Fights Online "Fingerprinting"
These days, advertisers and other online trackers follow users by their "fingerprints", attributes like operating system, window size, and hardware details that, when summed, equal a unique identifier.
Unfortunately, most browsers only block cookie-based tracking. Starting in Nightly, Brave will fight fingerprinting by adding randomization to certain fingerprinting endpoints.
See for yourself by taking any other browser to a fingerprinting demo site. Fire up the demo, note your ID. Then clear your browsing history. When you return to the demo, you'll get the same ID – even though you cleared your cache. Try it with Nightly, and you'll get a different ID when you clear. [Link]
---
#5. HTC's 5G Router Offers Security & Convenience
HTC has unveiled the EXODUS 5G Hub, a 5G-enabled router that doubles as a Bitcoin node. Unlike most routers, which force users to compromise on security or convenience, the Hub was built for both.
It ships with a suite of privacy apps, users own their keys, and running a full node ensures self-sovereignty. Meanwhile, the device supports social key recovery and features an all-in-one vault where users can monitor their crypto holdings. [Link]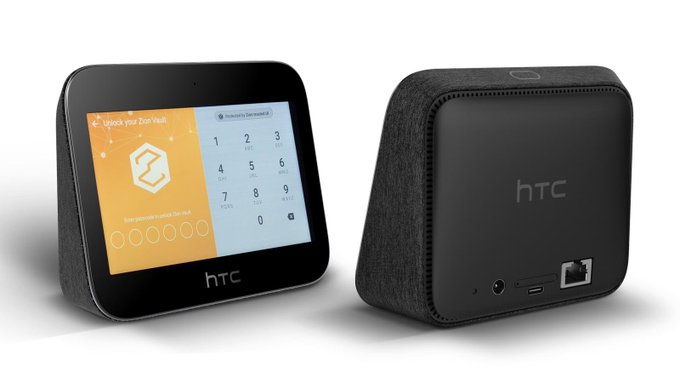 ---
#6. Ethereum Has DEXs, Bitcoin Has Bisq
Bisq is a decentralized Bitcoin exchange that lets anyone buy and sell BTC for fiat currencies like dollars, euros, and yen. The network is powered by open-source software, which participants run from their personal computers. This design eliminates the need for identity verification and other forms of third-party oversight that drive up costs, cause delays, and encroach on user privacy. [Link]
---
#7. NY Power Plant Mines $50,000 in BTC Per Day
New York power plant Greenidge Generation has diversified into Bitcoin mining. The plant recently installed 7,000 mining rigs, an operation that earns about 5.5 BTC per day.
The gas-fired plant used to close for off-peak seasons, but its new line enables it to operate year-round – heating and cooling homes in winter and summer, mining Bitcoin in spring and fall. 
Greenidge fuels its rigs with on-site "behind the meter" electricity. This keeps overhead low and predictable. The arrangement could become the norm as plants look for new business and miners search for reliable, low-cost energy. [Link]
---